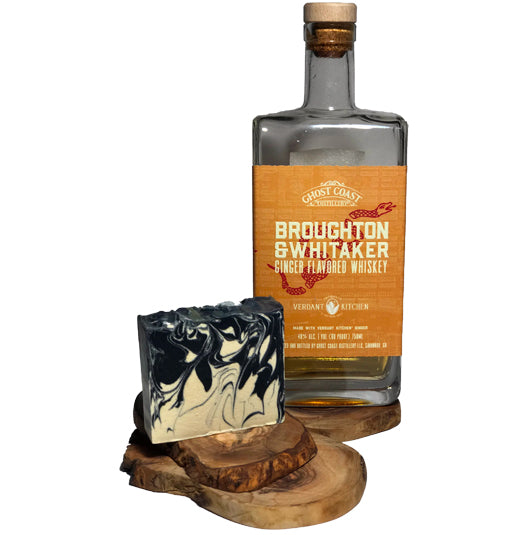 Savannah Bourbon Soap
Ghost Coast Distillery is the FIRST (legal) distillery since prohibition!  Ghost Coast Distillery is producing amazing spirits right her in Savannah.  We LOVE using local ingredients in our soaps and are proud to say that we are using their wonderful aged product in our Bourbon soap.  We do have to admit that a few tears were shed when their whisky went into our soap recipe and not into a snifter... We hope that this soap ages as well as their whisky and is as smooth and nourishing.  We know it will be!  Of course we included other amazing ingredients in this bar to make it an all around winner.  Check out the Ghost Coast story here -- Ghost Coast Distillery on Facebook.
INGREDIENTS
Local fresh Goat Milk and Ghost Coast Distillery Whisky (Broughton & Whitaker), Saponified oils including Olive, Coconut, Rice Bran, Sunflower, Shea Butter, and Palma Christi with essential oils including Cedearwood, Rosemary, Vetiver and Ylang Ylang.  Other additives including Vitamin E, Activated Charcoal, Bentonite Clay and Titanium Dioxide (non-nano).
---
---
More from this collection