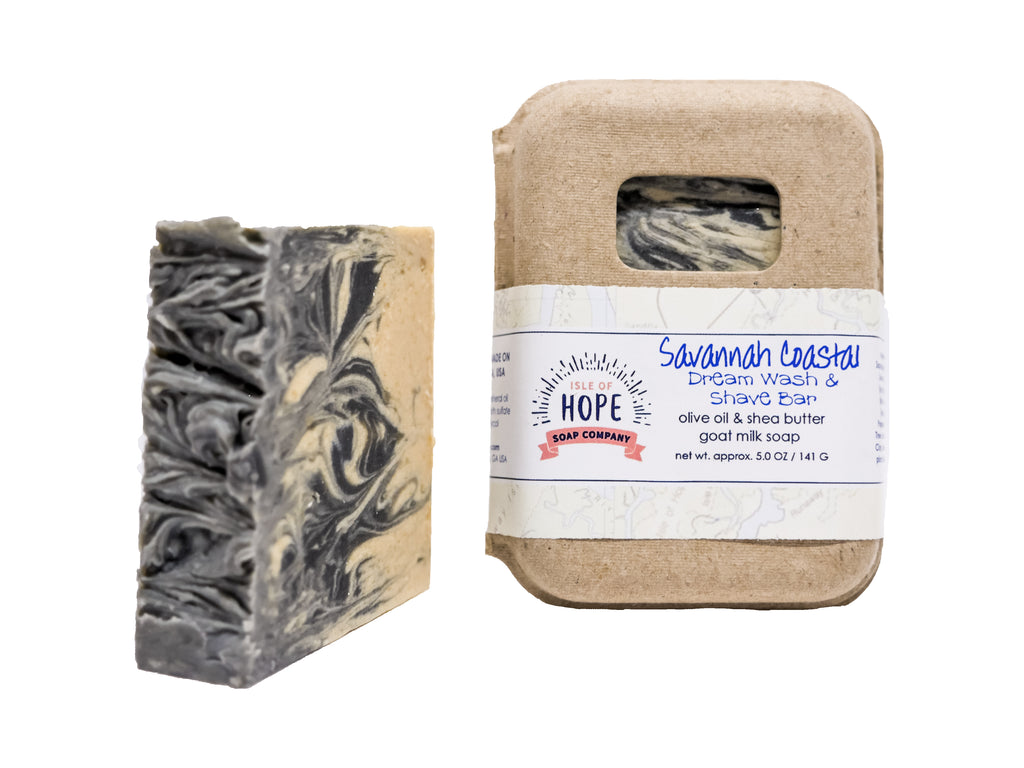 Savannah Coastal - Charcoal and Clay Soap and Shave Bar
We currently have 6 in stock.
This bar creates such a terrific, smooth lather and has that scent any woman would love!  The combination of skin loving oils and essential oils make this one of the favorite of every guy and girl!  The essential oil combination creates an earthy, minty and sweet aroma that is so invigorating.  The bentonite clay provides additional slip (Yes, this can be used as a shave bar) and the activated charcoal is a terrific additive for the skin. 
INGREDIENTS
Local fresh goat milk, saponified oils of olive, sunflower, coconut, palm (rspo), palma christi, shea butter, cocoa butter, and jojoba.  Essential oils of peppermint, cedarwood, tea tree, and eucalyptus. Other natural additives include bentonite clay and activated charcoal.
---
---
More from this collection