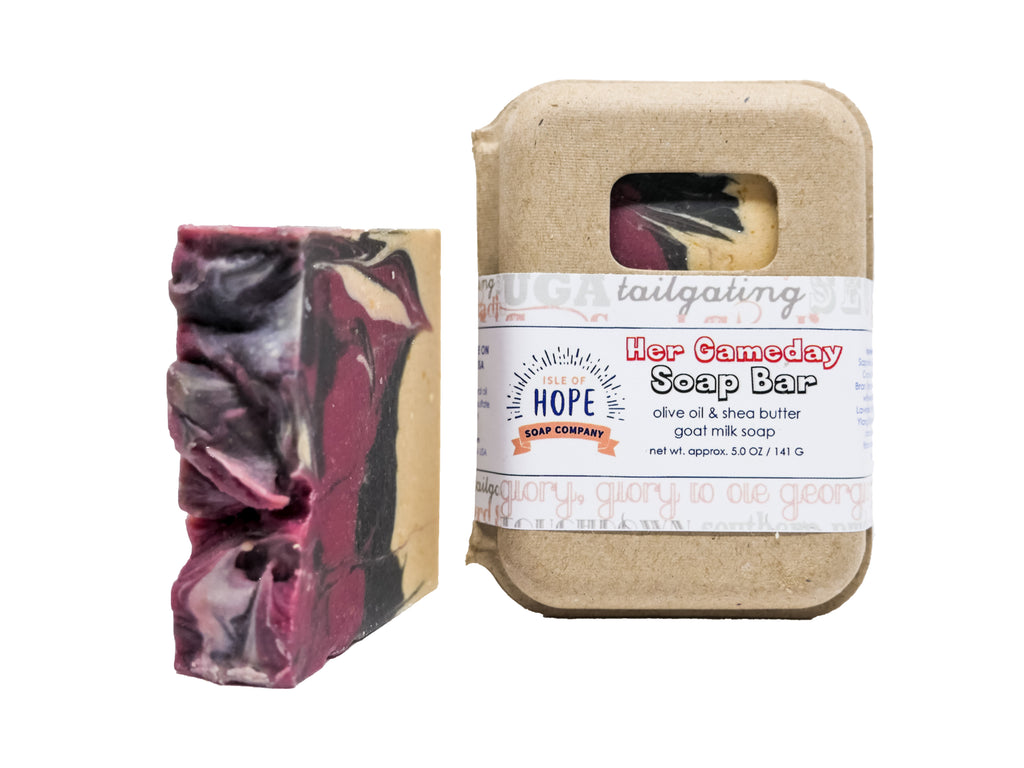 Go Dawgs! Soap for game day!
We currently have 16 in stock.
Football season is here once again and our team expects us to be ready!  Showering with this bar is a MUST as a part of the winning ritual.  This amazingly smooth soap is sure to produce a winner!  Even though this bar is for Her, we find that the guys are using just as much if not more!  A favorite bar.
INGREDIENTS
Local fresh Goat Milk, Saponified oils including Olive, Coconut, Shea Butter, Rice Bran, Palma Christi, and Almond with essential oils including Lavender, Patchouli, and Ylang Ylang.  Skin detoxing activated charcoal with non-nano titanium dioxide and mica colorant
---